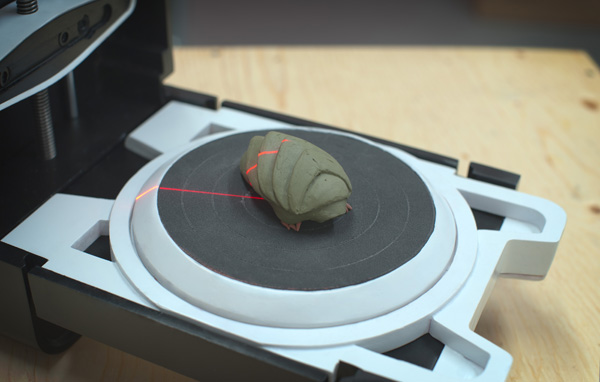 Weeks after 3D printing startup Makerbot announced that it would be selling a 3D scanner, a Canadian startup called Matterform has upped the ante: a C$450 ($443) "
Photon 3D Scanner
."
Since it was
announed
late last month in pre-sale on Indiegogo (with an introductory price of C$350), the product has generated crazy levels of interest. The Toronto pair that makes up Matterform set out to raise C$81
,
000. Now with three weeks left in the fundraiser, the two have already raised more than C$228
,
000 ($224,500). (By comparison, the
NextEngine
3D scanner currently sells for $3,000.)
"We built [the Photon 3D Scanner] in mind for anyone with a 3D printer," Drew Cox, one of Matterform's co-founders, told Ars. "It's a less complicated machinery [than a printer]. It doesn't have the same amount of moving parts that a 3D printer has. There's a rigidity that printers need to have. We don't have to have a lot of weight. When it comes to price, it just ended up being [relatively low-cost]."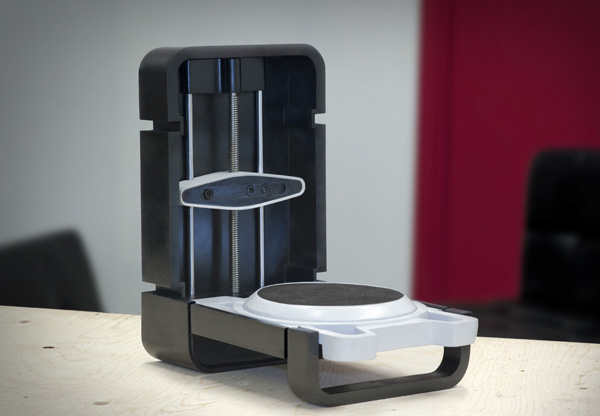 Inexpensive 3D printer creator says he's a fan, too
The Photon 3D can scan objects up to 190mm × 190mm × 250mm (an object with a 5-inch diameter and 9.75-inch height would fit the bill). The bundled software can export in STL, OBJ, and point cloud PLY formats. The description says it can scan an object in "around three minutes" on average.
"Currently the resolution of the Photon, on a 4-inch figurine, is 0.43mm @ 0.5 degree
scans
, with an accuracy of +/- .2mm," the
description
adds.
"The resolution that we're getting exceeds any of the resolutions that any we can get with any 3D printer that's out there right now," Cox argued.
The former video game programmer said he was pleasantly surprised about how popular the scanner has become, and he and his co-founder decided to raise the price to C$450 to afford hiring a third employee. "There's only so much we can do with two people," Cox said, adding that Matterform is considering taking on more workers.
For now, the Photon 3D has made waves
in
the smaller, entrepreneur-focused end of the 3D printing world. Backers include Diego Porqueras, the owner of the Deezmaker 3D printer retail store and the designer of the forthcoming "
Bukito
" printer set to retail for around $700.
"I'm a backer—it looks really promising," Porqueras told Ars. "We're definitely keeping an eye out for that."
He added that since announcing the $600 "Bukobot" last year, he's been overwhelmed with orders and has been struggling to keep up. Currently, there are around 100 to 200 in the wild. Still, he'd love to see his Bukobot, or the new Bukito, bundled with the Photon 3D.
"We [definitely need good] 3D scanning. I've seen a lot but none of them have been good from start to finish," he said. "It might scan well, but the software... If they can package that nicely it would be a huge thing. We haven't found anything really good yet."
Here's Matterform's latest promo video: