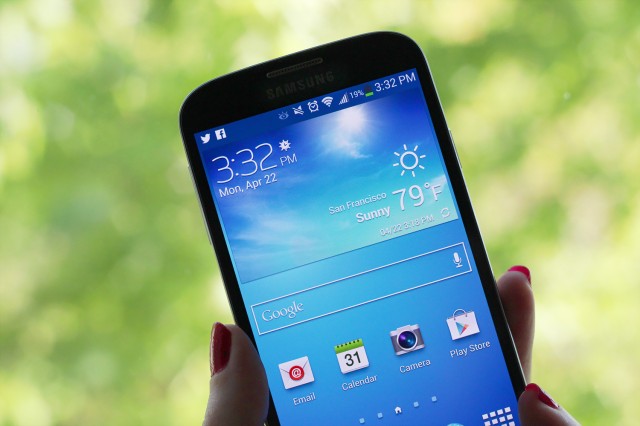 The Samsung Galaxy line is one of the biggest success stories in Android handset history. It's such a hit, even Google is reportedly at odds with Samsung's success in its mobile business. The name "Galaxy" could conceivably become synonymous with the word "Android." In some cases, it already has.
It's been a crazy 12 months for
Samsung
. It was part a heady back-and-forth
lawsuit
with Apple about patent trademarks, and the Galaxy S III has become one of the best-selling Android handsets of the last year. Now the company is launching the Galaxy S 4 with the
tagline
of "life companion." This slogan is indicative of the way Samsung sees itself. The company has infiltrated the consumer technology world with easy-to-use gadgets that it hopes will integrate perfectly into your life. The Galaxy S 4 is no different.
We spent time with the S 4 to test out how the phone looks, feels, and works. There are some newer exciting features that come with Samsung's latest handset, including interface tweaks and applications with TouchWiz. It's important to note that the handset Ars reviewed is the Sprint version, and the Galaxy S III handset we're comparing it to is on Verizon Wireless. Keep that in mind as you consider the S 4 for yourself.
The phone
Body and build
SPECS AT A GLANCE: SAMSUNG GALAXY S 4
SCREEN
1920x1080 4.99" (441

ppi

) Super AMOLED
OS
Android 4.2.2 with TouchWiz Nature UX 2.0
CPU
Quad-core 1.9GHz Qualcomm Snapdragon 600
RAM
2GB
GPU
Qualcomm Adreno 320
STORAGE
16, 32, or 64GB NAND flash, expandable via

microSD

NETWORKING
802.11a/b/g/n/ac, Bluetooth 4.0, NFC, DLNA
PORTS
Micro-USB, headphones
CAMERA
13MP rear camera, 2MP front camera
SIZE
5.38" × 2.75" × 0.31" (136.6 × 69.8 × 7.9 mm)
WEIGHT
4.06 oz. (130 g)
BATTERY
2600

mAh

STARTING PRICE
$199.99 at AT&T with two-year contract; $149

at

Sprint; $149.99 at T-Mobile; TBD at Verizon Wireless and US Cellular
SENSOR
Ambient light sensor, GPS, thermometer, barometer, proximity sensor, gesture sensor, RGB light sensor
OTHER PERKS
Extra accessories for purchase
The Galaxy S 4 looks and feels like an upgraded version of its older sibling. Its brushed aluminum framing is stylish, and it matches the aesthetic of other recent handsets. Although it boasts a bigger screen, Samsung kept a similar size and weight to the Galaxy S III; at 5.38 × 2.75 × 0.31 inches, the S 4 is only a few millimeters thinner and about three grams lighter. Samsung stuck with the same button placement—the power button is on the right side of the chassis, a volume rocker is on the left side, a home button is on the front, and the light-up hardware buttons are still in the same place. Samsung seems to have stuck with a signature chassis model now that it's a well-known handset maker, making it easily recognizable out in the wild as a "Samsung phone." At first glance, the Galaxy S 4 is nearly indistinguishable from its predecessor.
The handset comes in 16GB, 32GB, or 64GB flavors, with the ability to add up to 64GB of additional storage with a
microSD
card. The Galaxy S 4 also features a replaceable 2,600 mAh battery pack, Qi-standardized wireless charging, NFC capabilities, and LTE. Annoyingly, the audio speaker still resides on the back of the device, so you'll have to place it face-down if you're planning on streaming music through it at a
listenable
volume. We tried the phone out with Samsung's flip covers so that the unit would stay protected throughout the review process, but it was a little annoying trying to hold the phone to take pictures, for instance, because the flap had to be held open.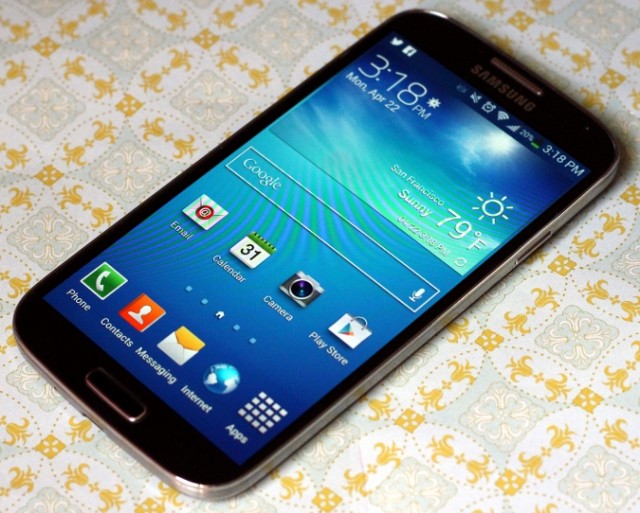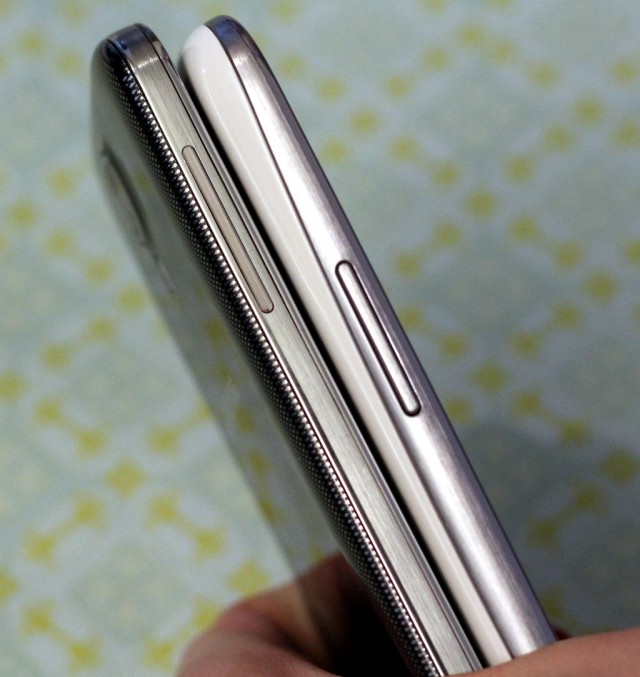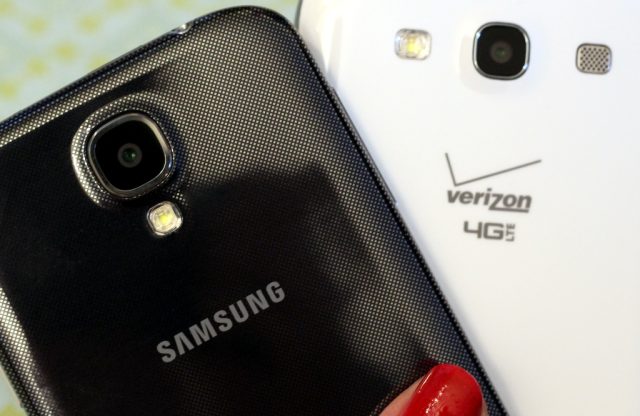 Display
The Galaxy S 4 has a 4.99-inch 1080p Super AMOLED screen with 441 pixels-per-inch (ppi), while the Galaxy S III has a 4.8-inch 1280×720 Super AMOLED display. Both use a
PenTile
(RBGB) pixel layout. This is a major upgrade for Samsung's
hanset
line, which is behind the 1080p craze by about half a year. HTC has offered its 1080p Droid DNA handset in the US since late last year, and Sony followed suit earlier this year with its Xperia Android handset line.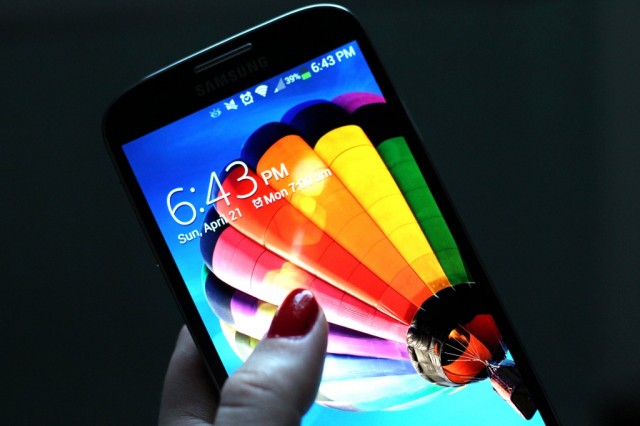 It also
looks
like Samsung gave its display an upgrade. The Galaxy S 4's color palette appears much more true-to-nature than the Galaxy S III's, and the screen appears to be
brightest
at its highest brightness setting. A side-by-side photo below shows the most subtle differences between the two screens just from the Notifications Shade. When the same photo is compared, the Galaxy S 4's rendition appears to be more vividly colored.

It appears that Samsung addressed some of the display issues from its last handset model with this new iteration, except for the brightness issue. The screen is still hard to see in direct sunlight and will require that you strategically hunch over to block the sun, even at full brightness.
Also, we can't forget: the Galaxy S 4 can be now used with gloves due in part to its use of Synaptics' ClearPad touch technology. This is an option that can be turned off and on from the Settings menu if you're a frequent screen wiper and find yourself pressing buttons without intending to. The ClearPad technology also helps enable the Galaxy S 4's Air view features, which allows users to hover over an area on the screen for additional actions, like previewing the content of a text message or
e-mail
without actually pressing on the display.
Internals and Performance
There are three
variants
of the Galaxy S 4: one with the Samsung-manufactured Exynos 5 Octa 1.6 GHz processor without LTE, one with the Exynos 5 Octa 1.8 GHz processor with LTE, and one with Qualcomm's 1.9
Ghz
Snapdragon 600
processor
with LTE. We're reviewing the version of the handset that will be sold in the US, so ours had the Snapdragon 600
SoC
. The chip was announced earlier this year alongside the high-end Snapdragon 800 at CES, and it's the same one featured in the recently launched HTC One and recently reviewed LG Optimus G Pro, though those handsets run at 1.7GHz. Inside, the Galaxy S 4 has a 1.9
Ghz
quad-core Krait 300 CPU with an integrated Adreno 320 GPU processor that is definitely going to make the Galaxy S III feel like a tortoise.
For the benchmark charts, we'll be comparing it to the LG Optimus G Pro and the Samsung Galaxy S II (so we can compare the performance increase between handset models). However, we didn't compare the Optimus G Pro in GLBenchmark 2.7's T-Rex HD benchmarks, because we didn't have the handset present to test it with the new version of the application.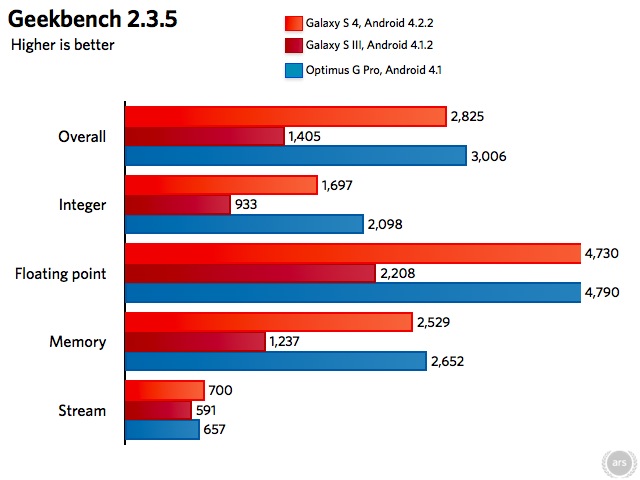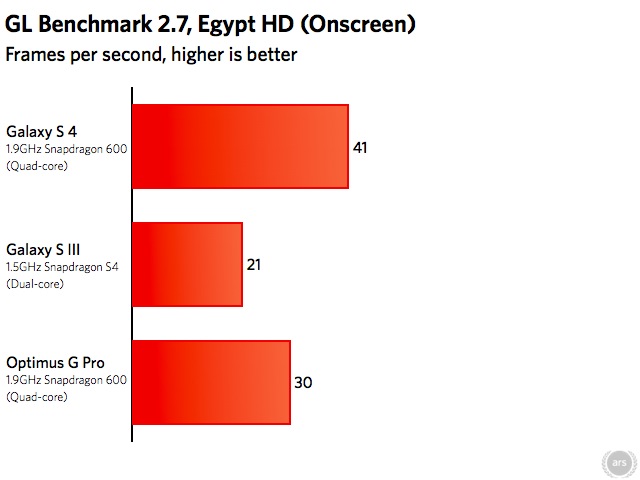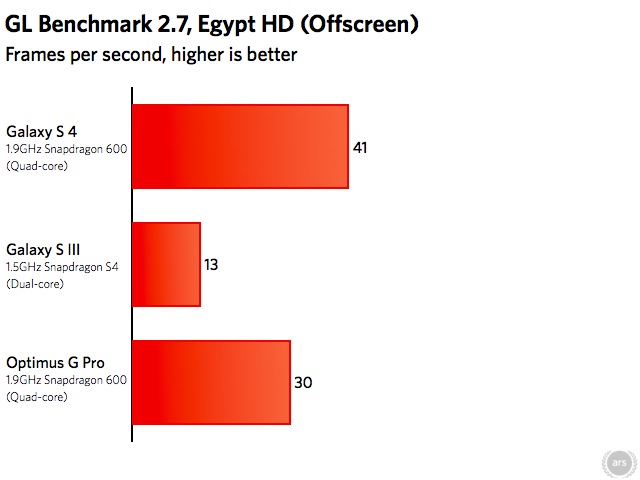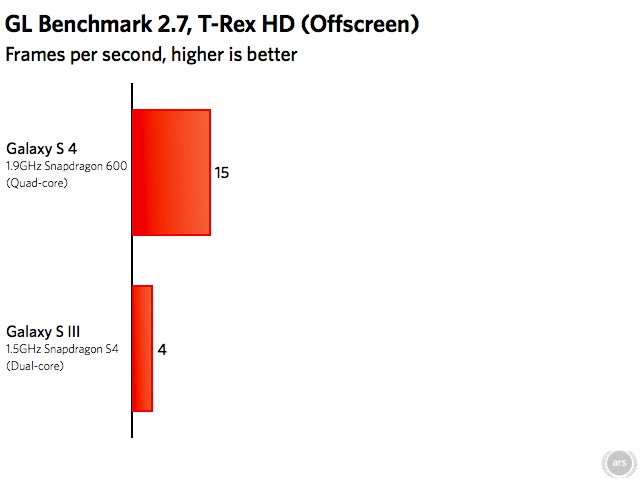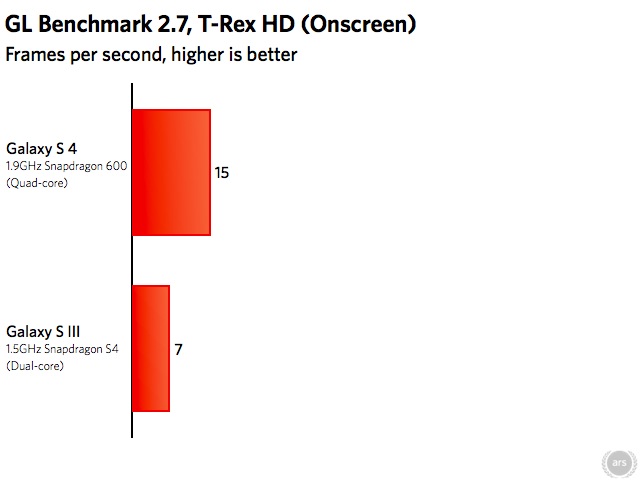 The Samsung Galaxy S 4 performed better
in
Egypt HD tests, but it fell to second place elsewhere, including benchmark tests. We used Google Chrome for all three handsets, and both Galaxy devices appeared to perform neck-and-neck, at least in Octane and Kraken benchmarks. It's unfortunate that we were unable to test it against the Optimus G Pro with the T-Rex HD benchmark.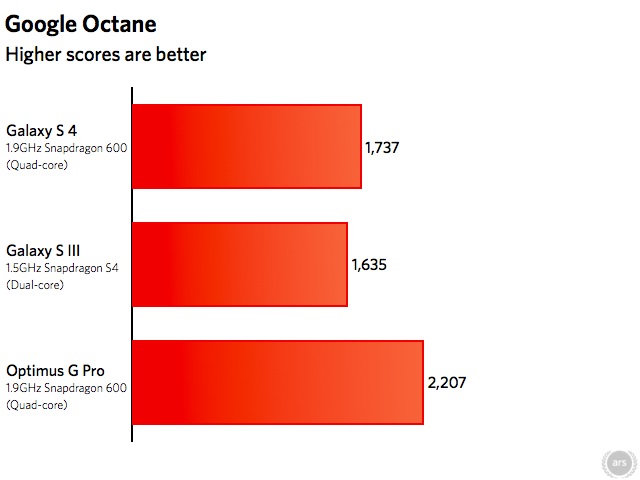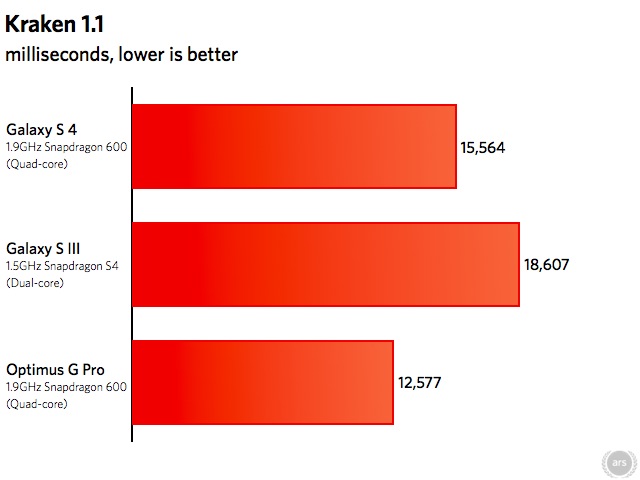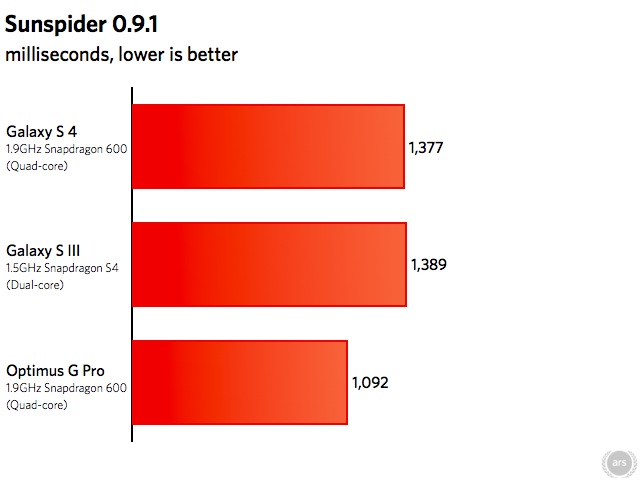 We re-ran the GLBenchmark and GeekBench tests in power saving mode to see how much CPU the phone actually withheld to preserve battery life. The overall GeekBench score had a 400 point difference, while the GLBenchmark tests remained exactly the same.
One thing that can't be measured by an app, however, is general use. For the most part, the Galaxy S 4 was fast and fluid—a definite improvement over its older sibling. There were some instances where the same applications would lag on both the Galaxy S III and its successor, but that was usually due to the haptic feedback from the keyboard.
Battery life
As mentioned, the Galaxy S 4 has a 2,600 mAh battery pack. This is an upgrade to the 2,100
mAh
pack of its predecessor, though the S III didn't have a 1080p display. Remarkably, with the Air Gesture, Smart Stay, and Smart Scroll features on, the Galaxy S 4 held up after a few hours of usage. It helps that the device has a power saving mode, which dials down the CPU. We were able to go two entire days with the phone on standby with the display off.
When we started streaming Netflix and playing games, the battery began to show its true capabilities. We streamed our usual episode of the BBC's Sherlock, and after about an hour through the show (about 56 minutes of the show's 88 minutes) the S 4 had burned through 20 percent of its battery life (at the highest brightness and volume setting). The phone also got very hot during the video test and had to be set down for a bit before we could pick it up comfortably. With the highest brightness setting on, games like Candy Crush Saga were sucking up about a percent of battery every five minutes or so.
In power saving mode, the phone streamed through 38 minutes of Sherlock's 88 minutes and used up about 15 percent of the battery power at the highest brightness setting. However, in this mode, the phone will stop playing video before the battery runs out so that you stay in the yellow zone—enough power to make an emergency phone call or send a text if needed.
Camera
The Galaxy S 4 features a 13-megapixel camera, a four-megapixel increase over its predecessor. The difference in photo quality is obvious, and even setting the focus before taking a photo feels more accurate than with the Galaxy S III. Rather than talk through the camera quality, we're going to jump right into the photos: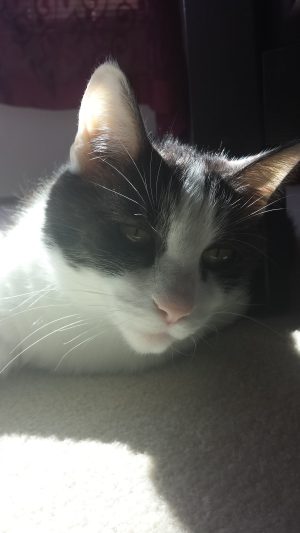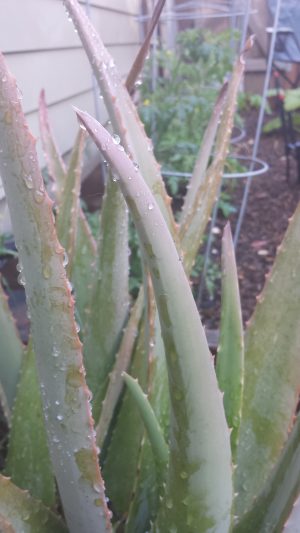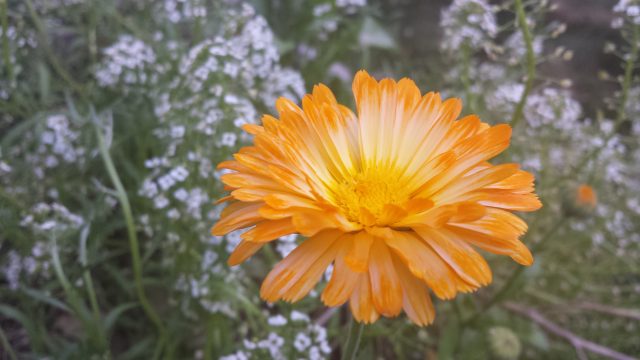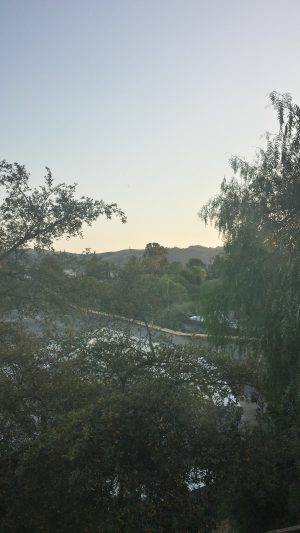 The camera application features a new UI with a specialized Mode button that lets you select how you'd like to take a photo. These modes include the self-explanatory Auto Mode; Beauty Face, which detects a face in a photo and shows an "enhanced" face in real time; Best Photo, which takes a series of pictures and then selects the best of the few; and Drama Shot, which captures a series of snaps to show multi-
paned
shots that are typical of many sports-related action shots. There's also a mode called Sound and Shot, which snaps a photo while recording a short audio clip to accompany it, and Story Album, which lets you create a scrapbook page of sorts from the pictures of your day. The standard HDR and Panorama modes are here too, as is a mode called Eraser, which lets you erase moving objects in the background. The final two modes include Animated Photo, which lets you take
aCinemagram
-style photo, and Night Mode, which tweaks the settings to take better photos in dim light.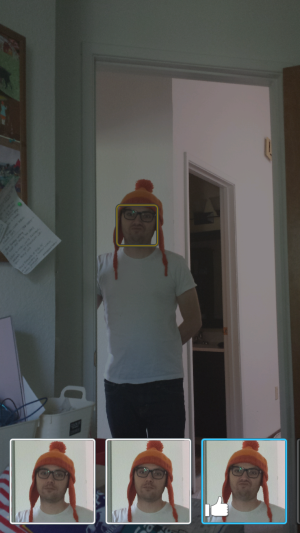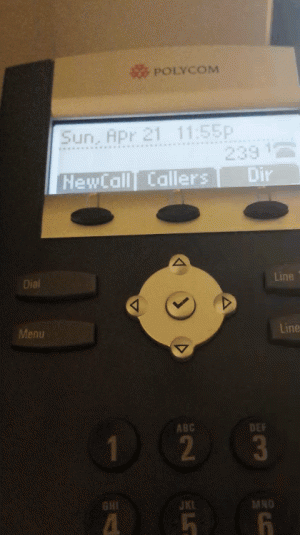 The Sound and Shot mode and was rather lackluster: the audio sounded crackly and it hardly captured the serene environment that usually surrounds the garden we took a picture of. The Best Face mode, on the other hand, worked quite well and managed to capture the moments between face-making that were fine for a picture (though it suggested selecting a photo that we didn't want to use). Night Mode works well in some situations, but when compared to the Nokia Lumia 920, the Galaxy S 4's night-time photos came out a bit grainier.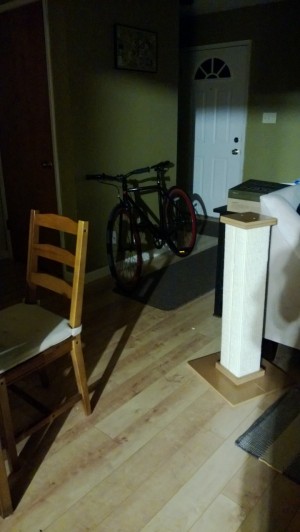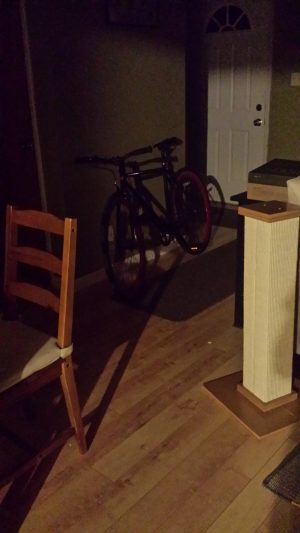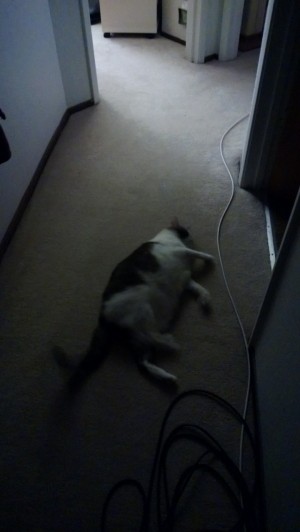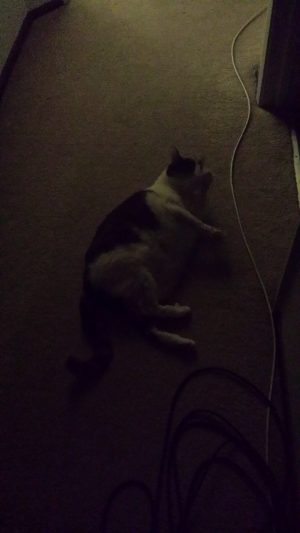 While some of the camera features seem entirely utilitarian, you might not end up using a majority of them unless your phone is what you primarily use to take photos. However, the Galaxy S 4 includes the Dual Shot mode that's also included with the LG Optimus G Pro's camera software, allowing you to shoot photos with both the rear- and front-facing cameras at the same time. Not every picture-taking device does that.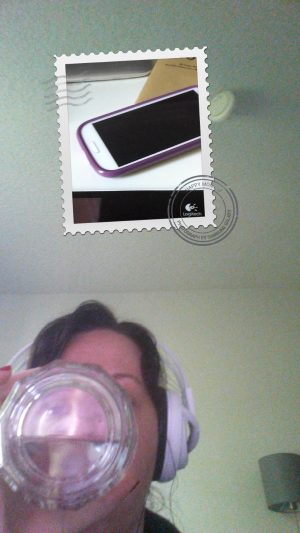 The Gallery app for the Galaxy S 4 got a bit of a makeover; photos and albums are now dynamically displayed. Rather than a static grid view, the latest picture will appear enlarged, with the rest of the photos laid out in tile mode.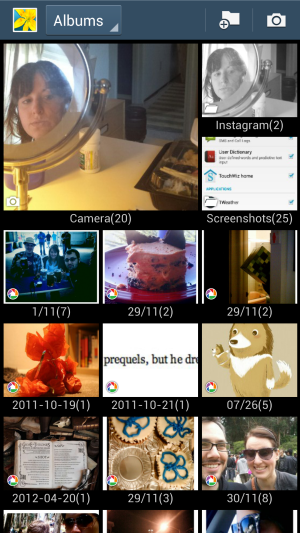 Software and Interface
The Samsung Galaxy S 4 runs the latest version of Samsung's overlay, TouchWiz Nature UX 2.0, over Google's Android 4.2 Jelly Bean. We've already run a full review of Android 4.2, and you can view the
changelog
for Android 4.2.2
at
Google's site. The new TouchWiz has a bunch of subtle tweaks, but overall it's similar to the interface on the Galaxy S III. The biggest differences are its features.
To begin, the settings menu is organized by setting type rather than laid out in long list form.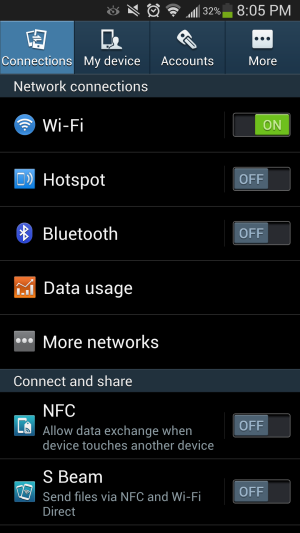 You can choose from a ripple or lens flare effect when unlocking the phone, and you can enable multiple widgets
for
the lock screen. Swiping to the left opens up the favorite apps screen or launches the camera, as enabled by Android 4.2.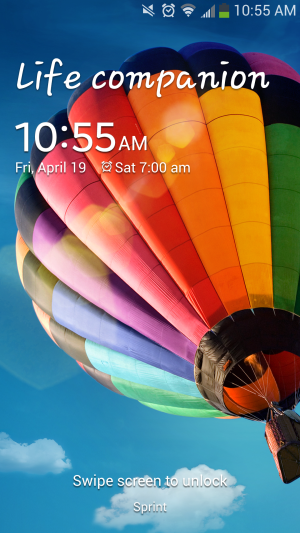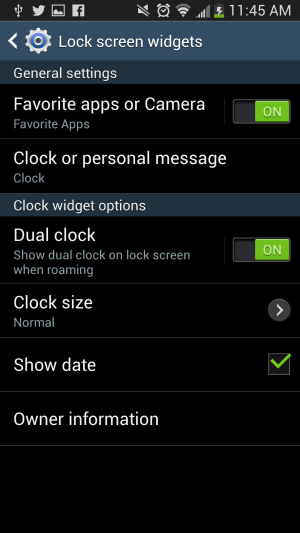 The home screen now features an option called Easy Mode, a renamed version of the Galaxy S III's Starter Mode (both offer the same functionality). This mode provides an easier Home Screen experience for first-time
smartphone
users and simplifies the phone down to three basic pages: a contacts page, a customizable apps page, and a home page with frequently used apps.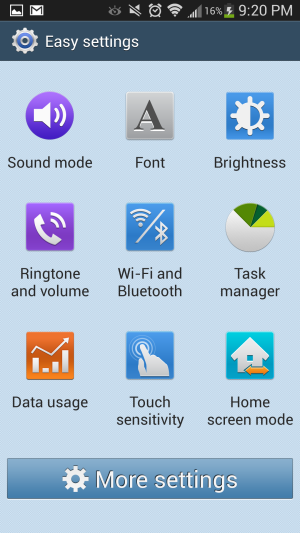 Samsung also offers a Blocking Mode, which turns off notifications for certain features. Like in the iPhone's Do Not Disturb, users can specify whether they want to disable incoming calls, notifications, the alarm and timer, and the LED indicator during a set number of hours every day. You can allow certain numbers to push through even if the block is on.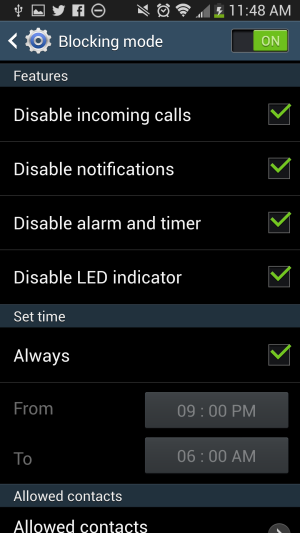 Speaking of notifications, the Notifications Shade has been only slightly tweaked. Samsung added the ability to "expand" the Quick Settings panel and see all of the toggled options in one screen, rather than forcing you to scroll over to the left to cycle through them all.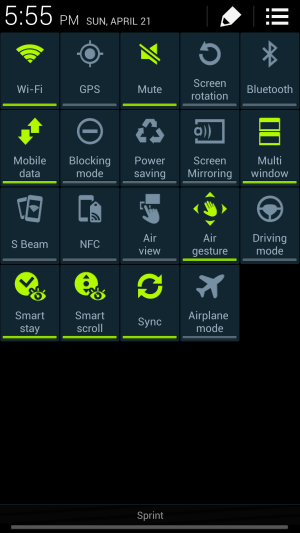 TouchWiz also includes a slide-over menu bar that can be a bit obstructing while you're playing a game, but you can hit the back button twice to make it go away. This bar will crop up at random times throughout phone use.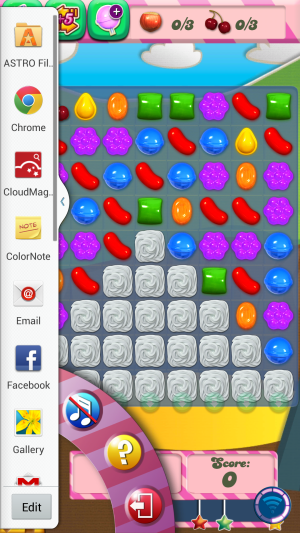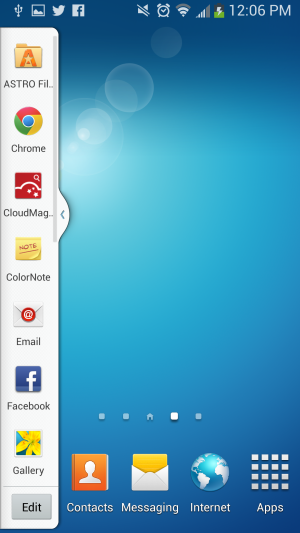 The Galaxy S 4 comes preloaded with a whole bunch of applications, and Samsung has included its own app store, called Samsung Apps. Chief among them is the Samsung Hub entertainment application and Samsung Link, which lets you access content on your phone from a computer. Unfortunately, the sign-up link to set everything up was not accessible during review time. It does feel like overkill for Samsung to include its own Android app store and digital entertainment hub apart from Google Play.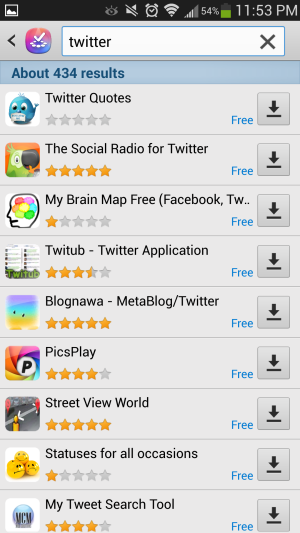 Signing up for a Samsung account will enable you to track where your phone is in case you lose or misplace it, and you can remotely lock it, make it ring, forward calls and messages, and wipe it from a browser. Samsung enables you to back up some phone data to the cloud on your Samsung account, like your calendar, contacts, browser bookmarks, memos, and opened
pages
(only through the proprietary Galaxy S 4
browser
).
Lastly, there's a neat remote control application for your television called Samsung
WatchON
, but it's only compatible with an active cable or satellite television subscription. Sadly, we were unable to test its neatness.
Smart Scroll and Air Gesture
The Air Gesture and Smart Screen features use a sensor positioned on the top right of the handset above the screen. The sensor can recognize gestures up to three inches away, and when they become available, a tiny icon will appear in
Android's status bar
—a
palm
for Air Gesture and an eyeball for Smart Screen. If you want to use each feature at a certain time, you can turn them on and off at will from the Quick Settings in the Notifications Shade.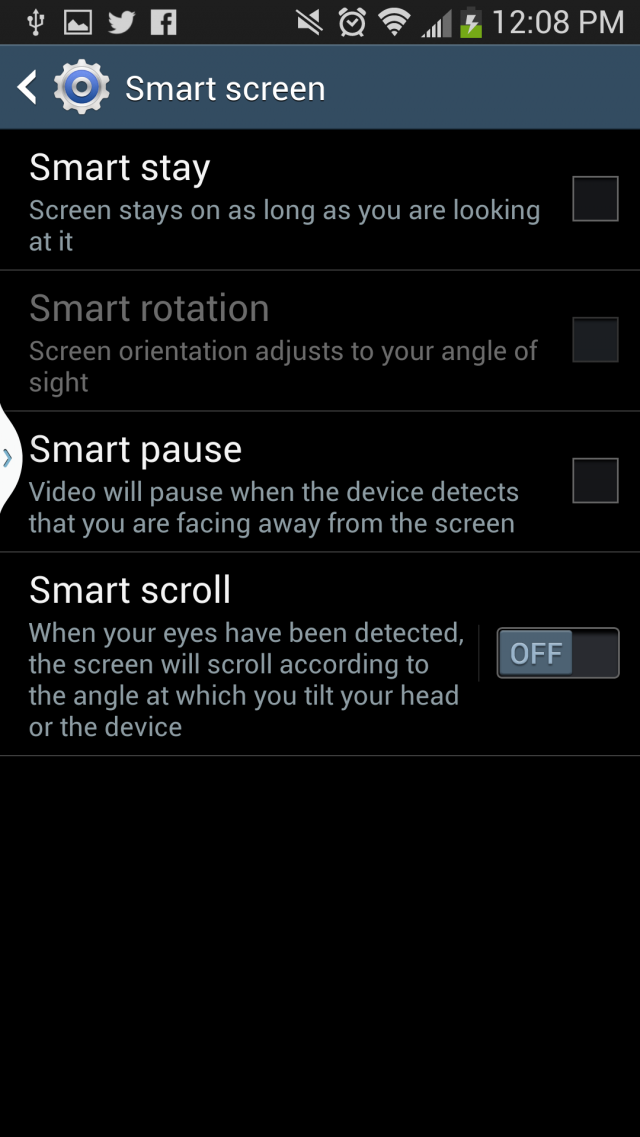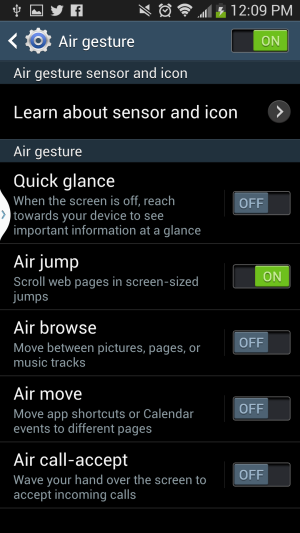 Smart Screen has four modes: Smart Stay keeps the screen on as long as you are still looking at it, while Smart Rotation
adjusts
the orientation to your angle of sight. There's a mode called Smart Pause, which pauses video when the device detects that you're facing away from the screen, and Smart Scroll, which detects which direction to scroll a page based on the angle that your head tilts. To scroll down on a
webpage
, for instance, you act like you're nodding your head and tilt it downward. If it's scrolling too fast and you want it to stop, quickly turn your head back up and the scrolling will stabilize. You'll know whether the phone recognizes you by a helpful little eye icon that pops up in the middle of the screen.
Smart Scroll's ability to track head movement was certainly impressive, but there were instances when it became finicky and thought I was trying to scroll when I was just looking up to check on my surroundings.
We also used Air Jump for a while to scroll through webpages and e-mail messages. Air Jump works by
tracking
your hand as you move it up and down above the sensor on the front of the phone. It feels silly because it's unusual to control a phone by waving your hand at it, but we can imagine that this could come in handy if, for instance, you're using the phone to refer to a recipe and need to avoid touching the screen.
Both Air Gesture and Smart Screen are fairly easy to use, and Samsung provides instructions on how and when to use each of them. They didn't feel intuitive to the
smartphone
experience, though, and they only worked properly when my face
was
just the right distance from the device. We can't help but feel like they'd be more useful on a tablet. Both Air Gesture and the various "Smart" features can be toggled on and off from the Quick settings menu.
S Health
Again, the Galaxy S 4's
tagline
is that it's your "life companion" because it includes applications that help you manage your lifestyle and well-being. To that end, Samsung included a new version of its health-tracking application called S Health. S Health takes advantage of the phone's built-in pedometer to track how many steps you take throughout the day. Sensors embedded in the phone can measure the temperature and humidity of the room you're in.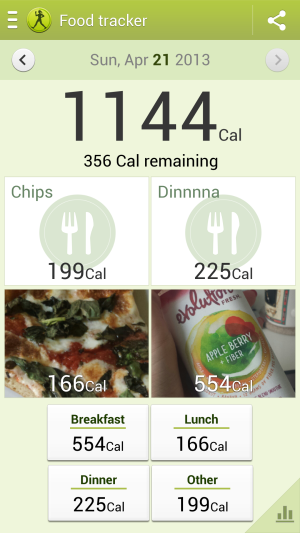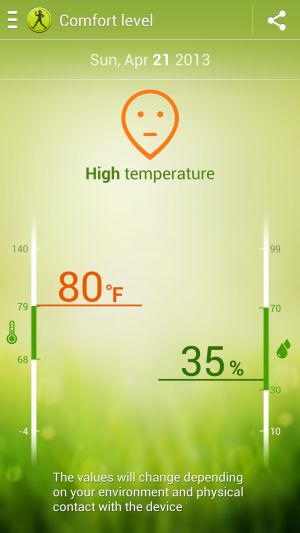 The app lets you track your meals throughout the day and set a weight and calories-per-day goal, and it will show you the average number of calories you should consume and minutes of activity you should do based on your weight. There
is
a surprising number of foods in its catalog, including frozen meals from Trader Joe's. The app even includes an exercise tracker that will count how many calories you're burning each day.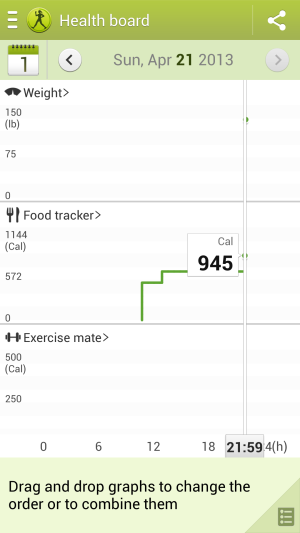 S Health works with third-party products like blood pressure monitors and glucose meters that can sync via Bluetooth (though we were unable to test any of those). Samsung announced at its event last month that it would release a line of compatible devices, like a digital body scale and a pedometer bracelet dubbed the S Band.
S Voice
When we reviewed the Galaxy S III, Samsung's personal digital assistant application didn't feel like it was ready. But that was before Android came with Google Now, which arrived after Android 4.1 Jelly Bean hit the scene. Regardless, S Voice still doesn't feel like it's much of a replacement for Google Now—in fact, it almost seems unfair that there are some Samsung features that compete with Android ones.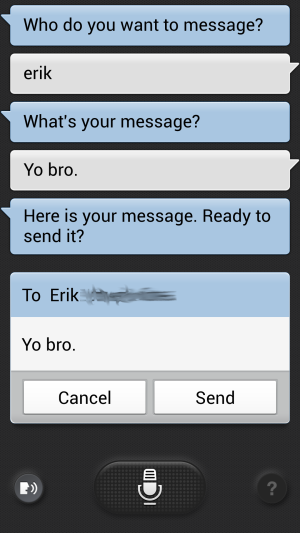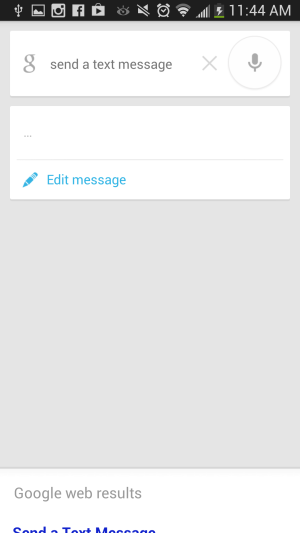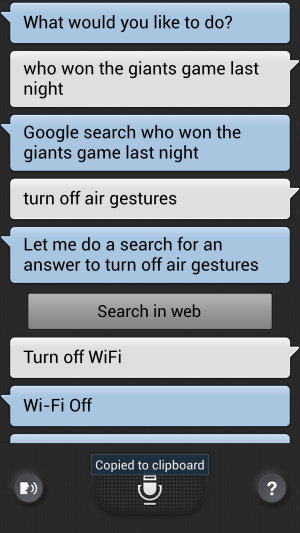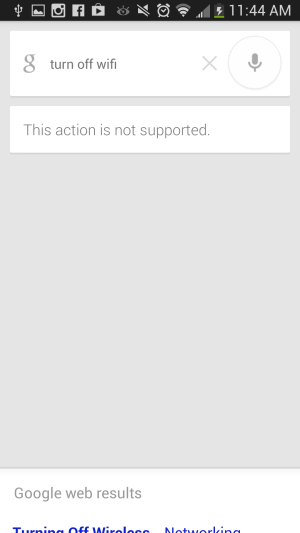 For the most part, S Voice is still very reliable at making calendar entries, finding nearby things, and turning the
Wi
-Fi on and off (though it's much easier—and quicker—to just toggle it from the Notifications Shade). Where it falls short, however, is in contextual information. Google Now's Cards are so well integrated that they'll use the information you typed into the Chrome browser on your computer to deliver information to your mobile device. You don't have to ask Google Now who won the San Francisco Giants game the night prior because it recognizes that you're a Giants fan and will push that information to the widget as the game is in progress.
Still, it's difficult to ding S Voice for existing alongside Google Now, because Google Now doesn't actually offer natively ingrained commands like S Voice does. S Voice comes in handy for things like sending a text message when you're unable to type it out, but don't rely on it to help you cheer on your favorite sports team.
A little
bloated

, but still better

On the one hand, it wasn't necessary for Samsung to package all of its own applications with the stock Google ones. On the other hand, Samsung has made some of its own applications truly useful; for instance, the company gives you the ability to track your phone if you lose it without forcing you to download and set up a third-party app. Samsung has also included apps that integrate with the devices you already have in your house, like your television and your computer. And while the company's overall "life companion" motto is pure marketing

cheese

, it's obvious that this is exactly what Samsung is trying to achieve with its handset lineup. The S 4 starts with features like the ability to simplify the Android Home page for, say, an elderly parent who is just hopping on the

smartphone

bandwagon. The company's goal is made

clearer

with the inclusion of applications like S Health, which lets you forgo buying a third-party gadget like the FitBit so you can stick with Samsung to track your wellness.

But there is a downside to all this. Samsung may be attempting to achieve for the Android-using public what Apple did with the iPhone. It's going to make it easy to use for anyone who wants to use the Android platform, and it's also going to include all of the features any person would ever want to use on a

smartphone

to attract those newcomers. But this is what causes application bloat, and it's why some Android users are so attracted to stock Android or Google's Nexus device lineup. To be fair, Samsung isn't the only company doing this. It's an issue that plagues many Android handsets across OEMs, but it would be nice if the company that's manufacturing such a popular line of handsets would pull the reins back on its Android

takeover

.

None of this takes away from the performance of the Galaxy S 4, though. It's an extremely solid phone, and it's going to be hard to go back to the S III after a week with this one. It feels great to hold, it's comfortable to use throughout the day, and it takes much better photos than its predecessor. The aluminum ring on its chassis makes the handset look more modern than its predecessors. The display doesn't hurt either—it's really something to look at. Samsung definitely has another hit on its hands.

The good
Stylish chassis with same button placement makes it easy for veteran Galaxy users to upgrade

Bright, vivid 1080p screen
13MP takes great shots
Stellar performance
Expansion slot can afford you a lot of room if you buy the 64GB version and get the 64GB

microSD

card
Air Gesture and Smart Stay/Scroll seem gimmicky, but they can be useful (and turned on and off at will)
Minor interface tweaks make the TouchWiz UI appear more refined
The bad
Some of the extra camera settings are too novel

Battery

could have been bigger for the 1080p screen (but to be fair, Samsung's software seems to be more energy efficient)
Performance comes in second place
Extra app store and S Voice feel like an attempt to de-Google an Android phone
The ugly
You can't remove the extra app store and included applications unless you root