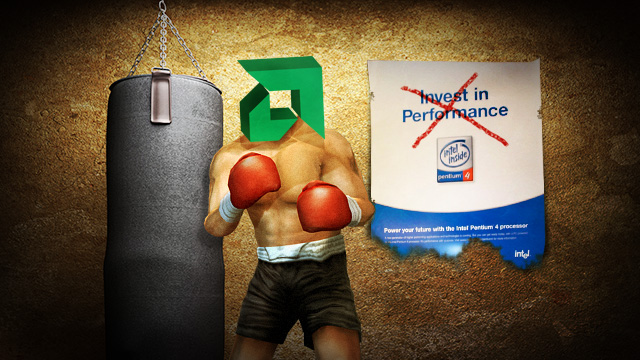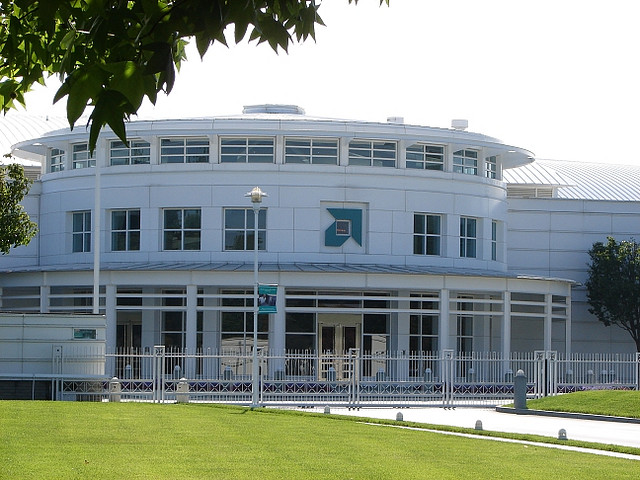 "I couldn't fail"
But after three days in a coma, Sanders rallied.
Sanders went to work for Motorola and Fairchild Semiconductor, but he didn't work long for others. He opened AMD for business on May 1, 1969—when he was just 33 years old. He quickly cemented a reputation for being defiant and flashy, and he kept a poster in his office which read, "Yea, though I walk through the valley of the shadow of death, I shall fear no evil—for I am the meanest son of a bitch in the valley."
"He's a mix between Don Quixote and Indiana Jones," former CFO Barton said, "a swashbuckling idealist, not afraid to tilt at windmills and dream the impossible dream. His whole career, his impossible dream was to battle Intel. And he battled very hard for decades."
AMD began life as a second-source supplier for companies using Intel processors. Companies like IBM didn't want to rely solely on Intel for one of the primary components in their computers, so they licensed AMD to produce versions of processors like the 8088 and 80286. While these CPUs were manufactured by AMD (and, in some cases, AMD was actually able to clock the CPUs higher than their Intel counterparts), almost everything about their designs came from Intel.
Beginning with Intel's 80386 in 1985, Intel stopped giving AMD access to its designs. AMD had to forge its own way, soon producing 386 and later 486 CPUs that were essentially reverse-engineered versions of Intel's parts.
Rolling their own
To stay competitive, AMD created its first original x86 design, a Pentium-equivalent called the K5. This CPU was roughly comparable to the Pentium's performance, but it came to market in 1996, a year after the Pentium Pro.
"The first time I was introduced to Jerry Sanders, he didn't even pause long enough to hear my name—he kept calling me Raja," Raza told Ars. "He did that nonstop for 45 minutes telling me how AMD is going to crush me. I stayed there with a smile on my face, but how do I communicate with such a person? Bill said, 'Jerry should not be underestimated—he has three qualities: he's smart, he's extremely egotistical, and he's completely random.'"
Gates picked up the phone.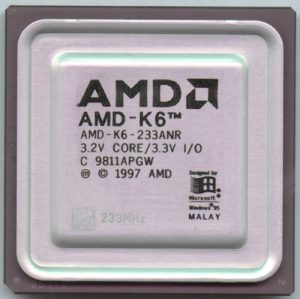 This CPU was called the K6, and marked a turning point for AMD—it could compete with Intel in both speed and price.
The K6 later morphed into the K6-2, which debuted a year later, and then the K6-III, which lasted for the bulk of 1999. While those transitions might have looked straightforward to the public, things weren't so smooth behind the scenes.
Life on the ragged edge
But Raza quickly grew unhappy with his boss' approach to work. Since 1979, Sanders had kept his Beverly Hills office, commuting up to Silicon Valley each week and returning to Southern California Friday through Monday.
Financial problems mounted. As AMD stretched out the life of the K6 line, former CFO Barton recalled how the company flitted from one near-disaster to another every few weeks.
"We were running quarter after quarter on the ragged edge and had been for decades," he added. "It was a real culture change of ups and downs. "For the rest of my career nothing bothered me [as much] anymore."
Despite these problems, the K6 and its revisions set the stage for one of AMD's most successful architectures: K7, dubbed the Athlon.
Athlon ascendant, and Sanders' search for a successor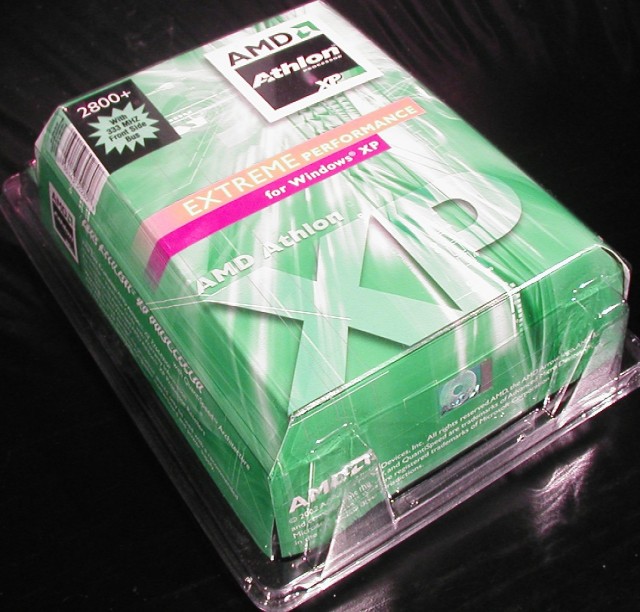 The K7 architecture was successful in all the right ways for AMD. It performed well when stacked up to the Intel chips of the day, and its clock speed also scaled upward readily from 500MHz at its introduction all the way up to 2.33GHz by the end of its run. This allowed AMD to take the fight to Intel during the heady days of the MHz race, where ever-increasing clock speeds served the same marketing purpose that ever-inflating CPU core counts do in processors today. The K7 also scored important symbolic wins—AMD was able to beat Intel to market with a 1GHz processor, for example.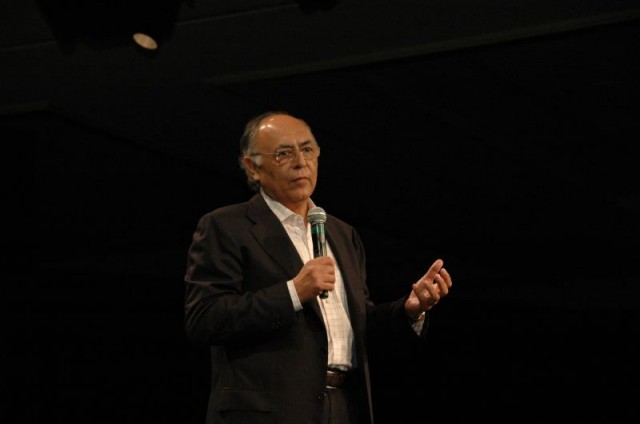 Sanders seemed to identify personally with Ruiz's challenging upbringing and drive to succeed—Ruiz grew up in a Mexican border town but crossed the border each day to attend a high school in south Texas, where he ended up valedictorian of his high school class. Late in the summer of 1999, Sanders invited Ruiz out for dinner at an Austin steakhouse.
Ultimately, Ruiz found that the company wasn't really a CPU maker anymore; rather, it was a Flash memory maker that happened to also sell microprocessors. AMD's record profits in 2000 were due largely to its ability to sell memory to gadget makers, so Ruiz set about re-directing AMD.
This proved more difficult than expected; despite Sanders' swashbuckling ways, Ruiz found that "Sanders had unconsciously imbued AMD with a 'second-best' mentality." As Ruiz put it in his book, "Sanders was something of a paradox. On the one hand, he was full of energy and would never accept that AMD could fail. But on the other hand, he never seemed willing to put the long-term effort into developing a strategic plan. As a result we had a mediocre customer plan, a hit-or-miss reputation, and no global strategy at all... Simply put, no one inside AMD believed AMD could beat Intel in the marketplace or even mount a serious threat—not even the head of the company."